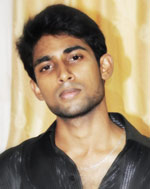 The Gateway Awards 2009 a national level short film festival was held in Chennai recently. Media students across the country had sent their entries for the Short film, Advertisement film and Design categories in this fest. 10 best short - listed films were screened at INOX Movies to an eminent panel of judges from the film industry.
The award for the best advertising film was won by Arun Srinivasan (Visual Effects department) of Image College Of Arts, Animation & Technology (ICAT) for the product "Xtel Mobile Network Connection". The team of three had very limited resources for executing this advertisement and the production and post-production was completed in three day's time.
ICAT staff and students Congratulates Arun Srinivasan, Hamza & Vijay Pandian for winning this prestigious award!!